Winner of seven film Awards, including "BEST SCREENPLAY", "BEST CINEMATOGRAPHY", "BEST EDITING", and "BEST
FEATURE FILM" Award, DEUCE OF SPADES has established itself as a "Landmark in independent filmmaking", a
"Masterpiece" that will withstand the test of time.
Whether male or female, young or old, all audiences have embraced this timeless cult classic.
With a hardcore fan base spanning the four corners of the globe, this is the hotrod film the critics are raving about.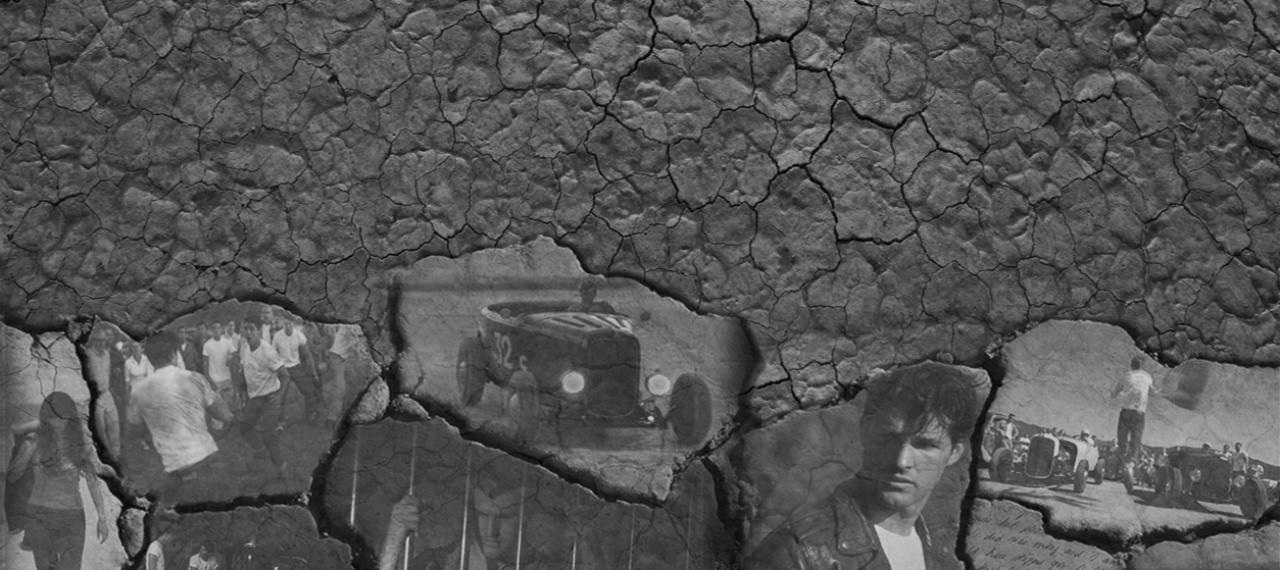 "A powerful, timeless cult classic!"
(OL' SKOOL RODZ)
"Best hot rod film since American Graffiti"
(HOT ROD MAGAZINE)








"Worth the Wait! A quality, must see film!"
(HOT ROD DELUXE)
"Exceptional! Best, newest hot rod film out there!"
(ROD AND CUSTOM)
"A slice of Americana artfully carved right out of the Fifties"
(GOOD GUYS GAZETTE)
"One of the greatest hot rod films ever!"
(REV IT UP RADIO)
"In a word, an AWESOME film"
(ASH GROVE PRESS)
"A favorite among car and hot rod enthusiasts!"
(THE TIMES HERALD RECORD)
"Spectacular! Best period perfect hot rod film!"
(STAR PHOENIX PRESS)
"Stunning! A must see, awesome film!"
(THE ARIZONA EDGE PRESS)
"Best car movie I have ever seen. I was very impressed! Lots of great roadster shots,
strong story and cinematography! I don't believe I've ever seen a car movie that was
so authentic: I consider Deuce Of Spades an award winning movie!"
(DICK SCRITCHFIELD - LOS ANGELES ROADSTER CLUB founder)

"A perfect film! DEUCE OF SPADES is epic,
a must see for both car enthusiasts and general public."
(CHROME AND FLAMES)


"One of the best films in its genre! Five stars out of five!"
(BADASS LIFESTYLE)
"Riveting and unforgettable.
The kind of film that becomes a cult favorite"
(RICHARD PARKS)

"A chance to relive the fifties, Golden Era of hot rodding!
DEUCE OF SPADES has cult film written all over it"
(KUSTOM MAGAZINE)

"Faith Granger has created a landmark in independent cinema.
Her cinematographic abilities are limitless! A great story, wonderfully filmed, a colorful
tapestry of rock n' roll, vintage America and fast cars. Deuce of Spades puts the
established movie industry and their multi-million dollar budgets to shame!"
(DIRTY MAGAZINE)

"A powerful movie, destined to become a cult classic: It is a bold canvas
with cinematography and action that are simply beautiful.
I rate it a 7 3/4 Sparkplugs out of a perfect 8."
(HOT ROD HOTLINE)

"More hot rod than American Graffiti,
more drama than World Fastest Indian
and as much tragedy and romance as An Affair to Remember."
(NITRO MADNESS)



"Sure to become a cult masterpiece with the hot rod world.
I cannot say enough about DEUCE OF SPADES!"
(LINECHASER MAGAZINE)
"Beautifully shot, DEUCE OF SPADES is an emotional roller coaster,
an engaging film,
keeping the viewer captivated from start to finish"
(VINTAGE LIFE MAGAZINE)
"If the filmmaker does not get nominated for an Academy Award
for this amazing accomplishment, there is not justice!"
(JIM NELSON - ACADEMY MEMBER)


















website design & graphics by Faith Granger - all rights reserved - duplication & distribution strictly prohibited

"Faith Granger made a masterpiece... Through an astonishing plot and compelling
cinematography, the movie is really able to convey the true, old and deep feelings
between some men and some cars, from start to end... And the end is fantastic!"
(CRUISING LIFE MAGAZINE)
"Wow! Great film!!! Faith Granger is well on her way to a very prosperous and
fruitful future. She has the "eye" and the multi-talent.
Like Robert Rodriguez, she is an inspiration to every aspiring filmmaker."
(GASSER MAGAZINE)

" DEUCE OF SPADES is the Ultimate Hot Rod movie!! An outstanding effort!!
EVERYTHING was perfect… I just am so very impressed by Faith Granger
vision and dedication to put this fine piece of art together - and I say art as it is!
What she has done is create a hot rod film that captivates young and old, male or
female and everyone in between on all levels. Just BRILLIANT!
PERFECT!!!!!!!!!!!!!!!!!!!!!!!!!!!!!!!!!"
(HOT ROD MAGAZINE NEW ZEALAND)

"I've been digesting the info from this movie since the viewing. Call me crazy, but I've
been so affected that right now I feel like I want to build something excruciatingly fast
and powerful, then push it past its limits just so I can suffer the agony and
displacement that the characters have shown lead to such a fulfilling reward. The
message that I got was the power of love. It was nailed down so hard with this
production it made me wanna burst into flames just to recover that one most prized
gift. This movie is going to find its place in history; It's a winner."
(IAN ROUSSELL - FULL CUSTOM GARAGE)